Free Next Day Delivery
Order before 8pm
100% Secure Checkout
Shop with Confidence
UK Customer Service
Dedicated to you
14 Days Returns Policy
Terms may apply
Samsung Galaxy J4 Plus Black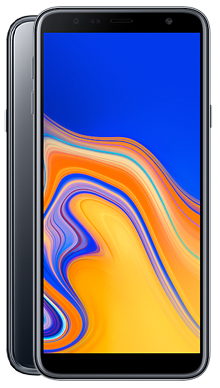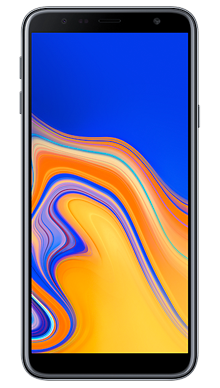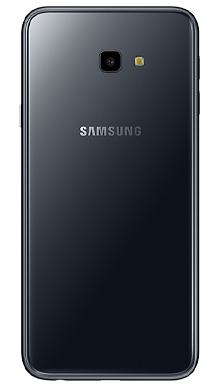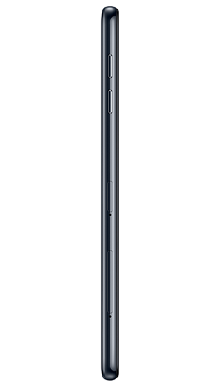 Samsung Galaxy J4 Plus Black
As a phone, the J4 Plus is a model which closely mirrors the flagship variant the company is so proud to sell. What we have is a model which offers all the features of a top-tier phone, but for a reduced cost.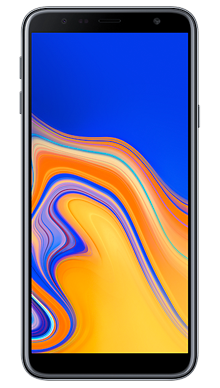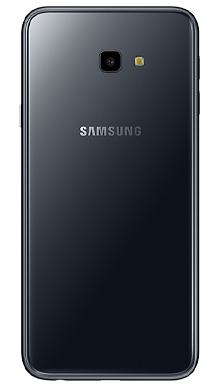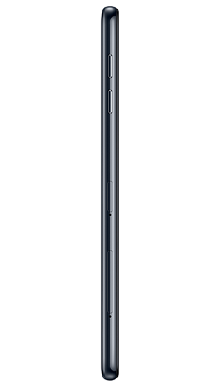 Key Features:
6 Inch Display
23 Hours Talktime
13MP Camera
3GB RAM
As a phone, the J4 Plus is a model which closely mirrors the flagship variant the company is so proud to sell. What we have is a model which offers all the features of a top-tier phone, but for a reduced cost.
Our Best Selling Deals

per month / 24 months
500MB Data

Unlimited

Minutes

Unlimited

Texts
24 Month EE Contract
£240 Cashback
Before cashback: £20.00 pm
This deal comes with £240 cashback which effectively reduces the monthly cost from £20.00 pm to £10.00 pm
Gift Included:
Jays Bluetooth Headphones Black
Worth £61.99


per month / 24 months
1GB Data

Unlimited

Minutes

Unlimited

Texts
24 Month Vodafone Contract
£432 Cashback
Before cashback: £28.00 pm
This deal comes with £432 cashback which effectively reduces the monthly cost from £28.00 pm to £10.00 pm
FREE DELIVERY
Order now for delivery within the next 3 days*
Compare Samsung Galaxy J4 Plus Deals
Select your desired options to find the best Samsung Galaxy J4 Plus deals for you.
Network
Tariff Details
Upfront Cost
Extras
Monthly
Samsung Galaxy J4 Plus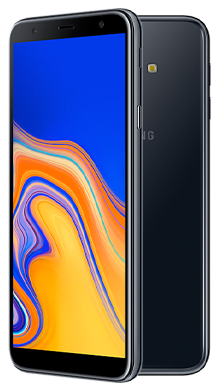 Of course, this is a reflection of Samsung themselves. They've been in the mobile phone business for a long time. You can tell that they are now seasoned experts in the field. This offering showcases that prowess well. Each feature and the overall design have been carefully decided on, and the result is excellent. For a phone which operates in the middle tier of devices, this certainly stakes a claim to the throne.
​
Samsung Galaxy J4 Plus Design and Screen
​
As is the case with any Samsung model, the design is excellent. There are smooth lines and ergonomic contours. You'll notice right away that this is a large phone. That's no bad thing, especially when you notice that the screen is why it's so big. Opting for an IPS screen over an OLED variation hasn't impacted the quality of what you see. There's 6" of screen to appreciate here, and there's even a facial recognition feature to capitalise on the size. All of the colours look good, and you can see that there was an element of style at work.

Other features include a very generous 720p resolution, which is impressive considering the tier it's in, and a contrast ratio of 1,236:1. You've also got the standard PIN locking system and a pattern lock if you want it. Despite the larger screen, the phone fits in hand nicely. It doesn't weigh exceptionally much either, which is always lovely. A bulky phone can be less appealing to use than a lighter one, after all.

The phone has a micro-USB port for charging, which can limit your ability to keep the battery up, but there is a headphone jack. We feel this feature makes up for most other issues. So many phones don't have them anymore, and it limits the user. We're pleased this isn't the case. You've also got three different colours to pick from - Samsung has offered up pink, black and gold as the lucky winners.

Samsung Galaxy J4 Plus Audio

The audio on this phone is pretty good. You need to remember that this is a phone for the middle tier. But in spite of this, Samsung has worked their customary magic. The audio is clear and crisp, which gives it a lot of scope for good headphones. Your limits are the quality of audio accessories you use, to be honest. We found that there were no issues with audio playback on a range of music tracks and videos.

Samsung Galaxy J4 Plus Camera

There's one camera on the back of this phone. It's 13-megapixels and can take good quality shots in most lights. It's not anything to write home about. But for the tier it's in, it's good enough. There's a 5-megapixel front camera too, so you do have selfie-capability. The photos come out in high-quality, in full colour, and there is an HDR algorithm at work. What more could you want?

Samsung Galaxy J4 Plus Features and Performance

Okay, let's talk features and performance. The J4 Plus performs a lot as you would expect from one of the top providers in the industry, but you have to keep the tier in mind. There's a Qualcomm Snapdragon 425 chipset at work. No, it's not the best. But it does give you the power you need to use the phone. So what else matters? But, you're not just going to stake things on the chipset, and we appreciate that. So there's also 2GB of RAM, which is more than enough for getting the maximum usage out of the phone.

It's pretty easy to multitask when the screen is this big. Samsung is pretty proud of their phone in this department, claiming that it can multi-task quite well. We're inclined to agree. It performed well on nearly every test we put it through. Considering the tier that it exists in, this is a good sign. Battery life is good too. You want a phone that lasts a long time on a charge and doesn't bleed battery like it's got a gaping wound. Thankfully, this device doesn't do that. There's 14 hrs and 27 minutes available, so you've got a long time before you need to recharge.

There's a lot to get on board with here. You can experience a whole spectrum of features, without the hassle of overly complex systems. We like that in a smartphone. It doesn't always have to be overly complicated and challenging.

Summary

So, what do we think about this phone? It's a pretty good mid-tier offering. The usual technological prowess which one associates with Samsung is on full display, and we've found it to be quite reliable. By no means is it a competitor to the flagship models of any company, but it wasn't meant to be like that. This was designed for a more middle tier. In that capacity, it performs well. Every design choice works perfectly, the internal hardware gives the phone the power it needs to complete tasks, and it's even available in a selection of different colours.

Samsung Galaxy J4 Fonehouse Deals

Here at Fonehouse, we are committed to providing you with the best deals possible. You want the best, so that's what we offer.

To accomplish this, we have partnered up with EE and Vodafone. They share our dream for excellent customer service, and they can offer you a selection of perks, with access to things like Amazon Prime video and Spotify. Furthermore, they have excellent network coverage all across the UK.

If you're interested in this deal, or any others, contact us at Fonehouse on 0333 900 1133.
Specification
Battery
up to 23hrs
Camera
13MP
Screen Size
6inch
Memory
16GB
Specification
Battery
up to 23hrs
Camera
13MP
Screen Size
6inch
Memory
16GB
Release date
October 2018
Dimensions (mm)
161.4 x 76.9 x 7.9 mm
OS Version
Android 8.1(Oreo)
Processor
Quad-core, 1400 MHz, ARM Cortex-A53, 64-bit, 28 nm
Processor make
Qualcomm Snapdragon 425 MSM8917
Expandable storage
up to 512 GB
WLAN
Wi-Fi 802.11 b/g/n, Wi-Fi Direct, hotspot
GPS
Yes, with A-GPS, GLONASS, BDS
USB
microUSB 2.0, USB On-The-Go
Sensors
Fingerprint (side-mounted), accelerometer, gyro, proximity
Resolution
720x1480 pixels
Touchscreen
IPS LCD capacitive touchscreen, 16M colors
Specifications
Aperture size: F1.9; Focal length: 28 mm; Sensor size: 1/3"
Features
Phase detection autofocus
Stand-by Time (hours)
N/A
Talk Time (hours)
23.00 hours
Headphone connection
3.5mm
Why Choose Fonehouse?
When you choose to purchase a product from Fonehouse, you are purchasing from one of the UK's leading independent mobile phone retailers.
We're proud to deliver some of the very best mobile phone deals on the market, with our team of experts who work tirelessly around the clock to ensure that we also give you the very best price for your new mobile phone deal.
At Fonehouse we have several network partners including EE & Vodafone. By giving our customers a fantastic deals on these networks, we can be sure that they always have the best service and network connection no matter where they are. With free roaming, you can connect to anyone and everywhere, even when you're on the other side of the world.
When you shop with Fonehouse, you could get your hands on a fantastic cashback offer, saving you even more money. Plus, every time you take out a new pay monthly contract with us, you have the chance to be entered into a prize draw to win an incredible new Samsung Galaxy S9 handset, solely by providing us feedback!
At Fonehouse we off free next day delivery with all of our orders, so you could have your new handset the very next day.
If you need more information about shopping with Fonehouse or are interested in any of our great deals, then call our UK based customer service team today on 0333 900 1133
FREE Next Day Delivery
We offer free next day delivery with all products, when ordered before 8pm Monday-Friday.
14 Day Returns Policy
We hope you are happy with your purchase. However, we understand that sometimes you might change your mind. Please contact us within 14 days to see how we can help.
UK Based Customer Service Team
Call our UK based customer service team where a trained member of staff will be on hand to assist with your mobile phone purchase.
FREE Phone Insurance for the First Month
Take advantage of out one month free mobile phone insurance. Click to buy or call into our UK based call centre.
100% Secure Checkout
We use SSL (Secure Socket Layer) technology. When you place your order with us all information you share with us is encrypted for your security.
If you choose an EE deal your monthly price plan charge will be increased by RPI in March of each year. Other prices, such as call charges and roaming costs, may also go up during your plan. For full details please see section 7 of the Network terms and conditions.
Unless otherwise stated, any cashback or gift incentives are provided by us, and not the network operators.
©2019 All rights reservered E&OE. fonehouse.co.uk is part of KTM Online Limited. Reg. No. ‍10781202. VAT Reg. GB ‍276 ‍6191 ‍72. Monthly prices may rise in line with RPI.