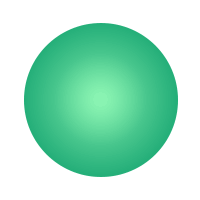 FREE Next Day Delivery - 7 Days a Week
Best Samsung Galaxy Phone Deals
What is the latest Samsung Phone?
The Samsung Galaxy S21 5G is the latest phone from Samsung, and is available to pre-order now! It features as part of a new handset series, which includes two other models: the Samsung Galaxy S21 Plus 5G and the Samsung Galaxy S21 Ultra 5G.
The Samsung Galaxy S21 5G comes in four different colours, with a sleek new design to match. Better yet, this epic new device uses Samsung's fastest chip to date and a battery that outlives the day (even when you use 5G!) It's revolutionary when it comes to video and photography, too.
When purchasing your contract, choose from either 128GB or 256GB of internal storage. Then, select Three, Talkmobile, or Vodafone as your network provider.
Samsung also released the Samsung Galaxy S20 FE fairly recently. This attractive, budget-friendly smartphone comes in a range of six colours. It boasts an impressive 12MP rear camera, and you can decide between 4G or 5G technology.
How Much Are Samsung phones?
The latest Samsung phone deals from Fonehouse cost around £19 to £43 (per month) for a 24-month contract, although this depends on which model and plan you sign up for.
After deciding on your desired handset, scroll through our website to view the different plans on offer. You can select your network, find out what's included in your tariff (how many texts, minutes and the level of data you will receive) and decide what you will pay monthly. Ensure you review if there are any upfront costs, too.
What is the Best Samsung Phone?
With a variety of diverse options available, comparing phones can be difficult. So, you need to really think about how you'll use your handset. Once you've finalised what you want from your smartphone, you can begin searching for your ideal Samsung device.
If you're looking for a "phablet" (half-phone half-tablet) with a large screen and S Pen stylus, you should opt for the Samsung Galaxy Note20 Ultra. Whereas if you fancy a new phone that is 5G ready, then the Samsung Galaxy S20 5G could be an excellent choice for you.
What is the Best Affordable Samsung Phone?
Samsung's Galaxy A series was created with affordability in mind, therefore, browsing these budget phones would be a good place to start. What's great is, you'll pay less but still benefit from a modern and high-quality device!
You can easily choose a contract that works for you, thanks to the huge selection of deals available from Fonehouse. There are a number of options which will bring the monthly cost down, too. For example, one of the main factors which can influence the price is the amount of data allowance you require from your tariff.
Which is Better: iPhone or Samsung?
The right handset for you will ultimately depend on your needs and what you're looking for from your phone. Both Apple and Samsung offer a wide range of models which feature different specifications. So, you're guaranteed to find the perfect smartphone to suit you, whether it's an iPhone or a Samsung Galaxy.
Make sure you compare the benefits of each model online from Fonehouse. Also, take a look at our blog posts for reviews of brand-new phones and accessories.
Does Samsung Use Android?
Yes, all Samsung smartphones use the Android operating system (OS). It is designed by Google and is typically updated once a year to bring out new features and make improvements. Usually, you can update your phone's OS. However, you may not be able to receive the latest version of Android; this entirely depends on your handset.
It's important to note that Android differs from iOS. iOS is Apple's mobile operating system and is only accessible on this company's devices, (e.g. the iPhone).
†RPI/CPI Price Increase - Each year, your Pay Monthly airtime tariff will be adjusted according to: Three - Three's Fixed Annual Price Change which is 4.5% each April. Vodafone - The Consumer Price Index rate of inflation plus 3.9%, which is announced each January and adjusted on your bill each April.
©2022 All rights reserved E&OE. fonehouse.co.uk is part of KTM Online Limited. Reg. No. ‍10781202. VAT Reg. GB ‍276 ‍6191 ‍72. Monthly prices may rise in line with RPI.