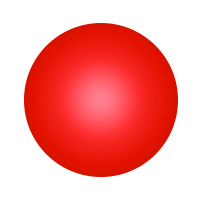 FREE Next Day Delivery - 7 Days a Week
Q. Does the iPhone 12 support 5G?
Yes, the entire iPhone 12 collection supports 5G. This means you'll be able to take advantage of some of the fastest 5G speeds on the market, as well as extremely smooth downloads and uploads.
Q. Can I upgrade my contract to the iPhone 12?
We have a variety of iPhone 12 deals you can upgrade to. Currently, these are only available to EE customers, but we are looking to expand our range as soon as we can.
If none of the upgrade deals available on our website suit your needs, try filling in an upgrades form. Our dedicated team will then contact you to discuss a number of exclusive deals, letting you enjoy all the calls and texts you need on the device you love.
Q. What does the iPhone 12 look like?
The iPhone 12 is a crisp and swish looking phone. It holds a large 6.1-inch screen which has a small notch at the top, where you'll find the speaker and selfie camera. There's little in terms of a bezel around the edge of the phone either, so it offers a much larger view than previous handsets.
The back of the phone features a classy, glass design, where there's nothing more than the Apple logo and the camera lenses. This gives it a very neat, minimalist appearance.
Q. How much is the iPhone 12?
Prices for the iPhone 12 will always differ. When you purchase it outright, you're looking at paying around £799. However, this is pretty affordable compared to some of the other smartphones on the market.
To get it on a contract, prices start at around £41 per month, although this varies depending on the exact tariff and model you choose.
Q. How to screenshot on the iPhone 12
Screenshotting on the iPhone 12 is super easy. All you need to do is press the lock and volume up buttons simultaneously. This will capture the screen and save it to your camera roll. You can even tap the small preview in the corner to capture the full page.
With iOS 14, there's a new setting that can help you take a screenshot on the iPhone 12 a lot quicker. Go to Settings > Accessibility > Touch > Back Tap and change double or triple tap to screenshot. Now, whenever you want to take a screenshot, you just have to tap the back of your phone.
Q. Which accessories come with the iPhone 12?
When you get the iPhone 12, you will also find a SIM tray pin and a USB-C to Lightning charger cable in the box. This will facilitate faster charging compared to older cables, although you will need to purchase a USB-C power adapter in order to use it. You can also purchase further accessories at the checkout, such as a phone case and a pair of headphones.
Q. How big is the iPhone 12?
The iPhone 12 has a 6.1-inch Ceramic Shield screen. This allows you to get a clear view of everything you pull up on screen, including all your precious photos and videos. It's not particularly chunky either, so it'll sit comfortably in your hands as you use it.
Q. Is the iPhone 12 waterproof?
The iPhone 12 isn't completely waterproof, but it does have an IP68 rating. This means it can survive in up to six metres of water for 30 minutes. However, if you do cross these guidelines, then you'll risk damaging the phone.
Q. Can I purchase the iPhone 12 SIM free?
Yes, you can buy the iPhone 12 outright, but this is subject to availability. If all of our stock is locked to a network, we may pause SIM-free orders until unlocked stock becomes available again.
Which iPhone is right for you?
iPhone 12 Pro

iPhone 12

iPhone 11

iPhone SE

6.1" or 6.7"
Super Retina
XDR display
5.4" or 6.1"
Super Retina
XDR display
6.1"
Liquid Retina HD display
4.7"
Retina HD display
5G cellular
5G cellular
4G LTE cellular
4G LTE cellular
A14 Bionic chip
A14 Bionic chip
A13 Bionic chip
A13 Bionic chip
Pro camera system
(Ultra Wide, Wide, Telephoto)
Advanced dual‑camera system
(Ultra Wide, Wide)
Dual-camera system
(Ultra Wide, Wide)
Single-camera system
(Wide)
LiDAR scanner for Night mode portraits and next‑level AR
-
-
-
Compatible with
MagSafe accessories
Compatible with
MagSafe accessories
-
-
iPhone 12 Mobile Phone Deals
The iPhone 12 range since its release in 2020 has become a top pick for Apple fans worldwide. With the iPhone 12 5G handset, in particular, users can look forward to a super-powerful chip, 5G speed, an advanced dual-camera system, a Ceramic Shield front that's tougher than any smartphone glass and so much more!
If you need help picking the perfect iPhone 12 for you or if you have just a general query, feel free to give us a call on 03339001133. Our UK-based call centre is ready and waiting.
©2023 All rights reserved E&OE. fonehouse.co.uk is part of KTM Online Limited. Reg. No. ‍10781202. VAT Reg. GB ‍276 ‍6191 ‍72. Monthly prices may rise in line with RPI.