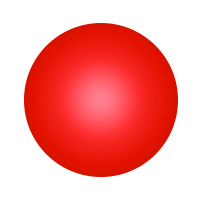 FREE Next Day Delivery - 7 Days a Week
No deals are available at the moment, check back later.
What Coverage Does EE Have?
We are excited to provide a number of amazing EE mobile deals. Naturally, we want the best for our customers, so we only partner with the leading networks on the market!
EE's 4G coverage reaches over 99 percent of the population (according to Ofcom's Connected Nations Report Summer 2020). Plus, EE is working hard to ensure this includes a good 4G connection indoors and in remote areas across the UK.
EE also offers the fastest speeds in the UK (proven from testing conducted by RootMetrics in the first half of 2020), which is important if you tend to use your smartphone outside of wi-fi spots.
This provider claims to have 112 live 5G locations, too, which is more than any other mobile network operator in the UK. That's certainly something for 5G lovers to consider when purchasing their next package!
For instance, you could pay the above figure for a Samsung Galaxy A20e. Although, this will differ for an iPhone 12 Pro Max with 5G, as prices for a deal including unlimited data start at around £64 per month.
How Many Months Are EE Contracts?
At fonehouse, we provide a vast number of 24-month contracts with EE as your mobile operator. The length of these plans means that we can offer top-of-the-range handsets, at a great price!
If you want to get your hands on a flagship smartphone, take a look at our smashing selection of deals.
What Phones Does EE Sell?
EE sells a whole range of phones; you can browse our huge collection of devices and plans with them as your chosen carrier service. Choose between a brand-new Samsung Galaxy S20 or a slick Huawei P30 Lite. If you're a die-hard Apple fan, why not pick up the latest iPhone?
fonehouse puts together the greatest deals for our customers, whether you long for a newly-released model or a lower-cost alternative. After all, we know that each phone user has different requirements for their tariff.
Our aim is to offer flexibility across monthly data allowance, minutes and texts. Whatever you need, our team is on hand to find the package best suited to you.
Who Owns EE Mobile?
EE is part of the BT Group. They are one of the biggest (and the fastest) mobile phone providers in the country, so you'll be joining a reliable, trusted network.
You can grab cracking EE bundles from our website. Many plans are available with no upfront cost, whereas others present fantastic cashback options. Plus, all of our packages include free next day delivery. There are plenty of ways you can bag a brilliant handset while saving a bit of money, too!
What Countries Does EE Cover?
Alongside top-notch coverage in the UK, you can enjoy a free monthly allowance for data, minutes and texts in 48 countries across Europe, with EE. Just choose their Essential plan option. This means you'll never be without access to the internet (or unable to contact home) while you're away.
You can also use your phone beyond Europe. However, your plan won't include free internet browsing during your trip. Not to worry, though; you can purchase a roaming data add-on before or during your travels!
What Are the Benefits of Being on EE?
A number of our EE tariffs feature added extras that you can utilise on top of a terrific pay-monthly plan.
For example, if you opt for a contract on the latest iPhone, you can receive six months of free streaming through Apple Music. You can relish a half-a-year-long BritBox subscription completely free of charge, too, among plenty of alternative handsets.
†CPI Price Increase:
Three - Each year, your Pay Monthly airtime tariff will be adjusted according to the Consumer Price Index rate of inflation plus 3.9%, which is announced each January and adjusted on your bill each April.
Vodafone & Talk Mobile - Each year, your Pay Monthly airtime tariff plus all out of bundle charges will be adjusted according to the Consumer Price Index rate of inflation plus 3.9%, which is announced each January and adjusted on your bill each April. Unless otherwise stated, any cashback or gift incentives are provided by us, and not the network operators.
©2023 All rights reserved E&OE. fonehouse.co.uk is part of KTM Online Limited. Reg. No. ‍10781202. VAT Reg. GB ‍276 ‍6191 ‍72. Monthly prices may rise in line with RPI.