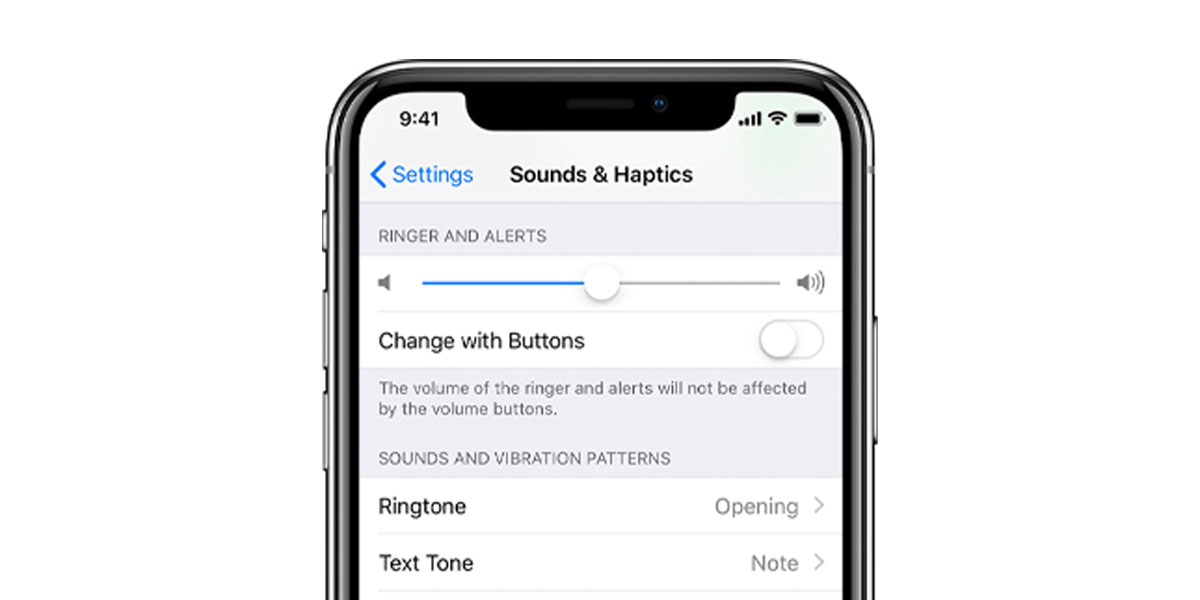 09 Aug

How to Change the Ringtone on your iPhone XS

The iPhone XS is a very versatile and capable device designed by Apple and offers many features which would make it an ideal choice for anyone who wishes to embrace a sleek and stylish smartphone.

Perhaps one of the things which makes the iPhone XS such a desirable and coveted product is the fact that you can customise many different elements of the phone, from the background of the home screen to the ringtone. A lot of people might not know how to change their sounds on their phone, so we're going to take a look at how you get a new ringtone downloaded and ready to go.
To iTunes, We Go
So the first thing that you're going to want to do when it comes to changing the ringtone on your iPhone XS is to head to the iTunes Store. This is an application on your phone, which is denoted by a pink star. 
Once you arrive at this application, you're going to want to make sure that you're signed in to your iTunes account via the use of your Apple ID. You should also make sure that there is a payment method attached to your account, whether it's a credit or debit card, or a gift voucher.
When all of that is done, you are ready to start purchasing ringtones and text notification sounds for your phone. If you click more on the main menu, you can filter the search results to only show ringtones and text tones. Now you have to pick the sounds you want. You can choose based on a particular TV show; you could go for a soundtrack, or just about anything you want. 
From there, it's just a case of purchasing the desired audio clip, and then choosing to assign it to either a contact or set it as the alert sound for all incoming calls. It's as easy as that, and you're ready to go. You should know that you are limited to what you can get from the iTunes Store in terms of the available options, but there are so many that it's hardly a restriction. They all cost around the same price too, so you don't have to worry about paying ridiculous amounts for one audio clip over another.
So, there you have it. It is not difficult to change your ringtone according to your preference, and there are so many different options available that they'll be something for everyone. Don't be afraid to preview the available clips by clicking on them, because this will give you an indication of what it will sound like registered to your phone. For best audio results, a lot of people suggest going into the sounds menu on your Settings app and turning off vibrations. This will help to deliver a superior quality of sound. Assigning a different ringtone for every contact is always quite fun, and you can customise them, so you always know who's ringing before their contact details come up on the screen.