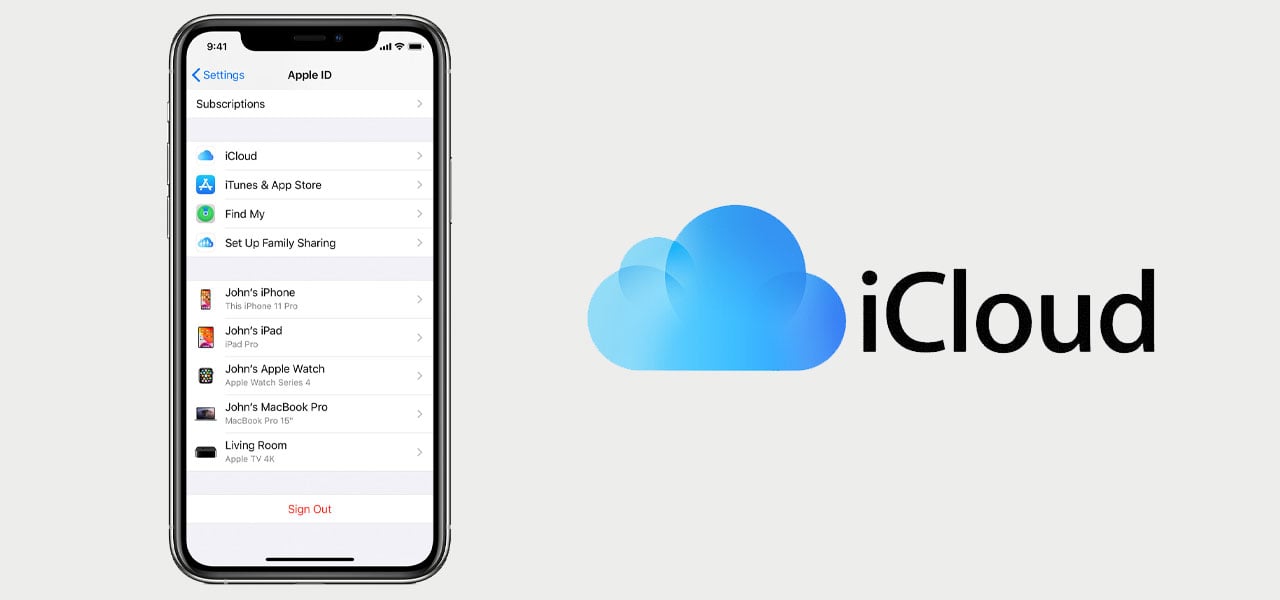 27 Apr

How to remove iCloud logins from your device

If you're looking to sell or trade in your iPhone, you are going to need to know how to remove iCloud logins from your device before! Making sure all your data is removed and settings are put back to normal will make sure that your process goes smoothly and your data is safe.
Preparing to remove data
Removing the data from your phone is one of the most important things to do before giving it away. This way, you can be 100% sure that your data is safe. You don't want to go through and delete every contact, photo and app from the phone manually as this will delete it from your Apple ID and iCloud too. You're going to want to have access to all your needs when you get your new phone and with iPhones, it's easier than ever.
Backing up your iPhone is super easy. You can choose between using iCloud or iTunes. If you want to use iCloud, all you need to do is head to settings and tap your name at the top. This will show all devices connected to your iCloud account, just select the phone you're looking to sell. You'll see an option called iCloud Backup and you'll want to make sure this is on. This way, your phone will automatically save data to the cloud. With iTunes, you'll need to plug your phone into a laptop and follow the backup instructions on the screen. If you have paired an Apple Watch to your phone, you'll need to manually remove this first.
Removing iCloud from your handset
When you come to look for information as to how to remove iCloud logins from your device, it's far easier when you actually have the phone. This is because you can make sure everything is done correctly right in front of you. You do of course want to make sure you've saved all of your data with the process above.
Once all your data is safe, you're ready to remove it. First, you need to remove iCloud and iTunes. Do this by heading to Settings > Your Name and scroll down until you see Sign Out. Enter the required details and tap turn off. Head back to Settings > General > Reset > Erase All Content and Settings. You may need to enter your password again if Find My iPhone is on. Follow the on screen instructions and your phone will be ready to sell. For added safety, you may want to remove this phone from your trusted devices using any other Apple products you own.
How to remove iCloud logins from your device remotely
If you do forget to remove iCloud before making rid of your phone, it's not the end of the world. There are plenty of things you can do to remove the data. If you are trading your handset into a company, they will make you aware that this data is still on the phone and ask you to remove it.
Whoever has the handset in their possession will need to erase all content and settings with the previous steps described. If iCloud and Find My (Device) are on the phone, you will need to log into iCloud.com/find or the Find My app on another iOS device and erase it. Once erased, you will need to tap Remove From Account. For anyone who has set up credit/debit cards, you will need to remove these from iCloud.com by heading to Account Settings and removing any devices not in your possession. Once all this is confirmed, you may want to remove this device from your trusted devices.
If you have an trouble removing data from your account or can't figure out how to remove iCloud logins from your device, you can contact Apple for help or visit a Fonehouse store.