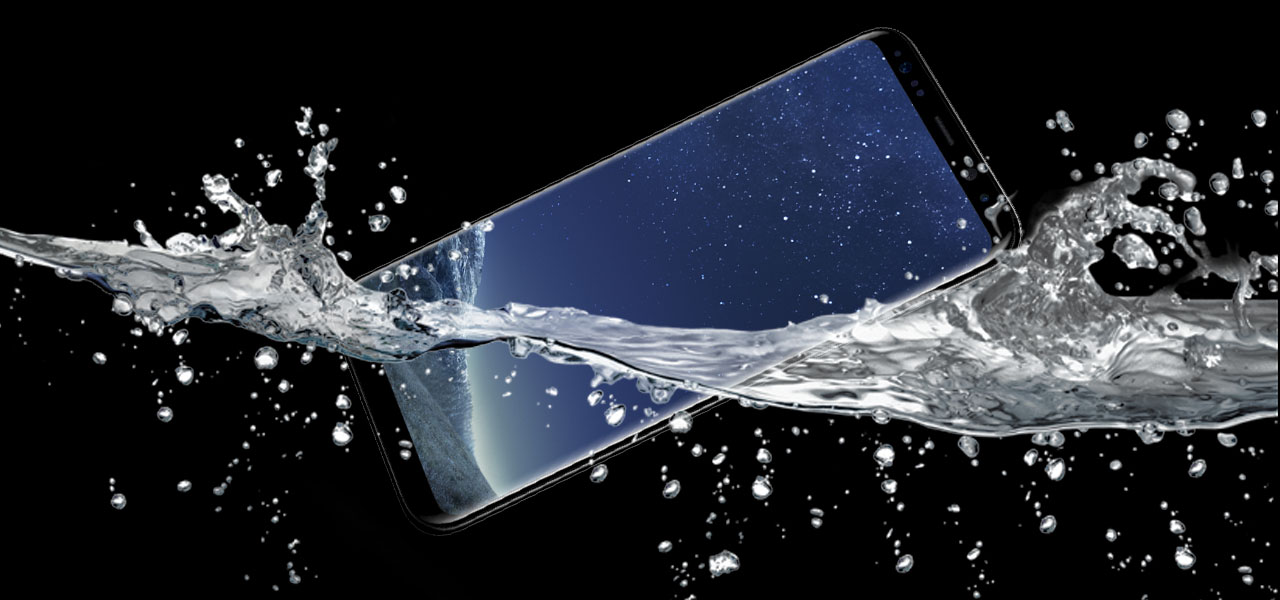 01 Oct

is the samsung galaxy s8 waterproof

Ever wondered how waterproof your Samsung Galaxy S8 is? Then you shouldn't be to worried. The S8 comes with the ip68 rating and is water and dust proof. This doesn't mean you should go deep sea diving with your phone but it does mean the S8 and S8 plus are waterproof down to 1.5 meters for up to 30 minutes. You can also spill water on the screen and it won't be an issue with a quick mop up.

 As a handset the S8 is a robust device. It comes with with Corning Gorilla glass 5 meaning it can take a tumble usually keep working. That said, its still important to protect your S8 with a case against drops and spills.

 The Galaxy S8 and S8 plus were a huge improvement on the S7, with longer battery life and an improved camera is can take some pretty good underwater photos. As above is rated ip68-rated water and dust resistant making it one of the most affordable robust phones in the market in 2018.

 With the release of the S9, S9 plus and Note 9 the price of the S8 and S8 plus have dropped drastically. You can pick up the S8 of EE for as little £33 a month with 30GB of data. This even comes with cool addons like free BT sports.
Who is the Samsung Galaxy S8 for?
As it's not the latest device it wont appeal to Samsung fans who have to have the latest model but for the person looking for a great phone at an affordable cost it's a perfect choice for any android lover.
What makes the Samsung Galaxy S8 standout?
Simple, even after two years of being on the market it's still one of the leading mid-tier priced phones available. It's super AMOLED 5.8 screen is perfect for gamers, business users and social users. It was a huge jump on the previous model and featured a new 64GB 4GB of RAM.
 The device came with the improved Exynos 8895 Octa(10nm) processor which gives the S8 enough power and internal memory to handle most tasks. It was also one of the first devices to feature up to 512 of storage by using the memory chip slot.
Does the s8 take good photos?
The S8 was a photography masterclass when released and that was not that long ago. The main camera is a dual pixel 12MP setup with the selfie camera offering 8MP. In comparison to the latest flagship Huawei it wont compare but technology has moved on a long way since April 2017.
What should consumers expect from the S8?
A solid device that still offers some of the best technology available on the market. As the device is now succeeded by two successors the price has dropped. However, consumers should remember that less than 18 months ago this was a market leading mobile phone that competed with any handset available.
What are the best Samsung Galaxy S8 deals right now?
There are some great deals online here at Fonehouse, we bring you the best S8 deals on EE and Vodafone with some excellent extras. Choose a deal with a great Addon or take advantage of our cashback deals which save you on the total phone cost.
 If you cannot find a deal that suits you, contact our team on 0333 900 1133 and one of our customer service team can help find the right solution for you.