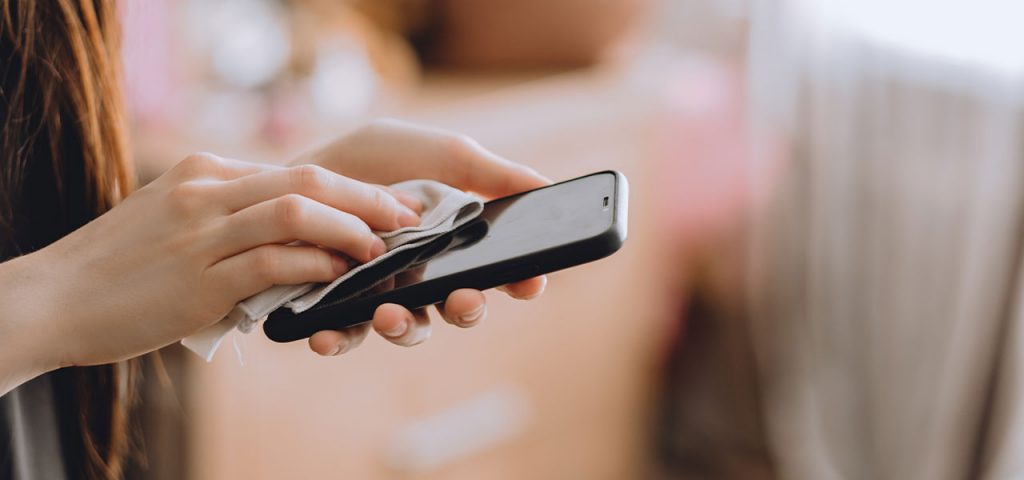 When we first invest in a shiny new handset, we become obsessed with the idea of it remaining perfect – scratch, smear and blemish-free. So much so that some of us even leave the plastic coating that the phone came in on for weeks. Mobile maintenance can be tough. With so many accessories on the market, it's hard to know which ones are effective and worth your while. This step-by-step guide will give you all the tips and tricks on how to care for your mobile phone to the best of your ability.
Step 1 – Buy A Protective Case
After you've researched, added to your basket and paid for your new device, the first thing you should do is purchase a phone case. A durable phone case will shield your device from any drops, spills and other clumsy mistakes that you might make throughout your journey with your handset. Fonehouse has some of the best mobile phone cases in the market for all different types of devices ranging from Apple to Samsung, Huawei to Sony. Various different accident-proof materials such as silicone and hard-shell plastic are also up for grabs. You can even buy protective mobile cases which have built-in cardholders!
Step 2 – Protect Your Screen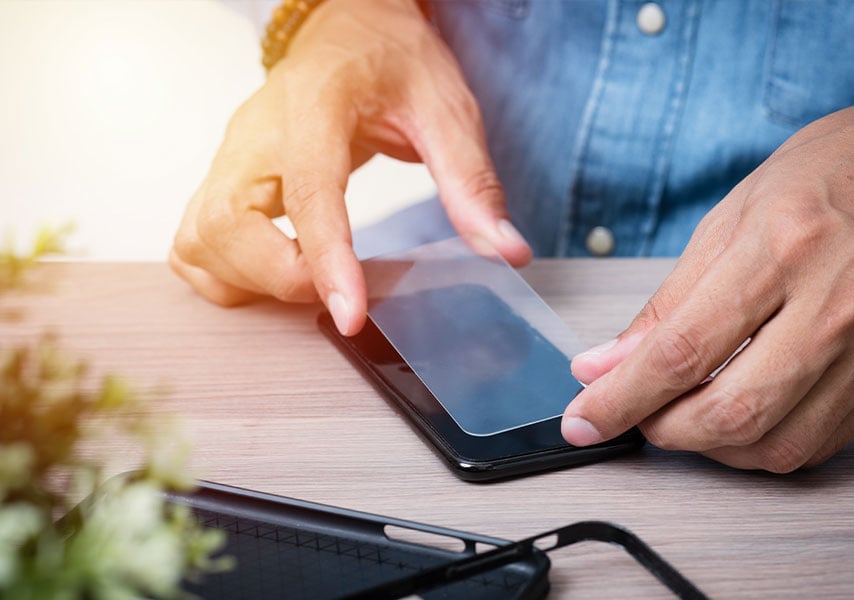 We've all probably smashed or scratched our mobile screen once or twice in our lives, right? To avoid this tragedy, we suggest you save yourself the trouble and buy yourself a mobile phone screen protector. Although the screens on modern-day smartphones are becoming more smash and scratch-resistant this is not 100%, and there is still a chance that your screen can face damage. Something as small as a coin in your pocket can cause some small but extremely irritating damage to your screen. A tempered glass screen protector will act as a barrier between the world and your device, if damaged you can easily remove and reapply a new one – it's better to be safe than sorry. If you want to know how to fit a screen protector to your mobile phone, check out this quick video!
Step 3 – Mobile Phone Battery Maintenace
Make sure your charger is legitimate. Sometimes the use of inauthentic third-party charging accessories can deteriorate the quality of your battery. If your handset on delivery came with a charging cable in the box, you're in luck! Currently, more companies are opting for a smaller box on delivery, and not including chargers with new devices. Fonehouse has a wide selection of authentic charging accessories ranging from lightning cables to wireless charging pads to give your battery the healthy boost that it needs. Don't forget to not overcharge your device! Regular overcharging is another thing that can take a toll on your battery health over time.
Step 4 -Keep It Clean
This step isn't essential to making your handset last, but it could be a big help in maintaining the overall cleanliness and quality of your device. Cleaning kits are available for the majority of devices. These kits typically include specifically shaped foam-tipped swabs to get into the tiny nooks and crannies of your device that are hard to reach, and where dirt builds up such as the headphone jack and microphone. Clearing these areas from build-up can not only improve the quality of your audio (input & output) but it also leaves your device looking visibly cleaner. Anti-smear fabric or disposable wipes are also what you can expect within a kit, perfect for wiping away stains and build-up. If you're lucky another item you'll receive in a standard cleaning kit is a Nylon cleaning brush, this can be used to wipe away any dirt and is also great for using on other gadgets you might have like tablets and laptops.
Step 5 – Be Wise
The final step is about choices rather than a purchase. It might be common sense but try not to do anything too crazy with your device. The less risk, the better. Although some modern-day smartphones like the iPhone 13 have cool features like 6-metre water resistance and dust resistance, mobile phones aren't completely invincible… yet. Be smart with your handset.